Over Christmas and New Year, Keegan and I took a trip around Europe by train, specifically taking advantage of Interrail!
I knew that we would be on our feet a lot, and taking a few trains, so I wanted to pack light, and sensibly. A first for me, I actually went to a camping store and picked up a mega backpack – I figured that a suitcase or holdall would be too big to take on and off trains and a backpack would be a comfortable option when mobile.
So here is a list of the must haves that I could not be without!
The best bag to take interrailing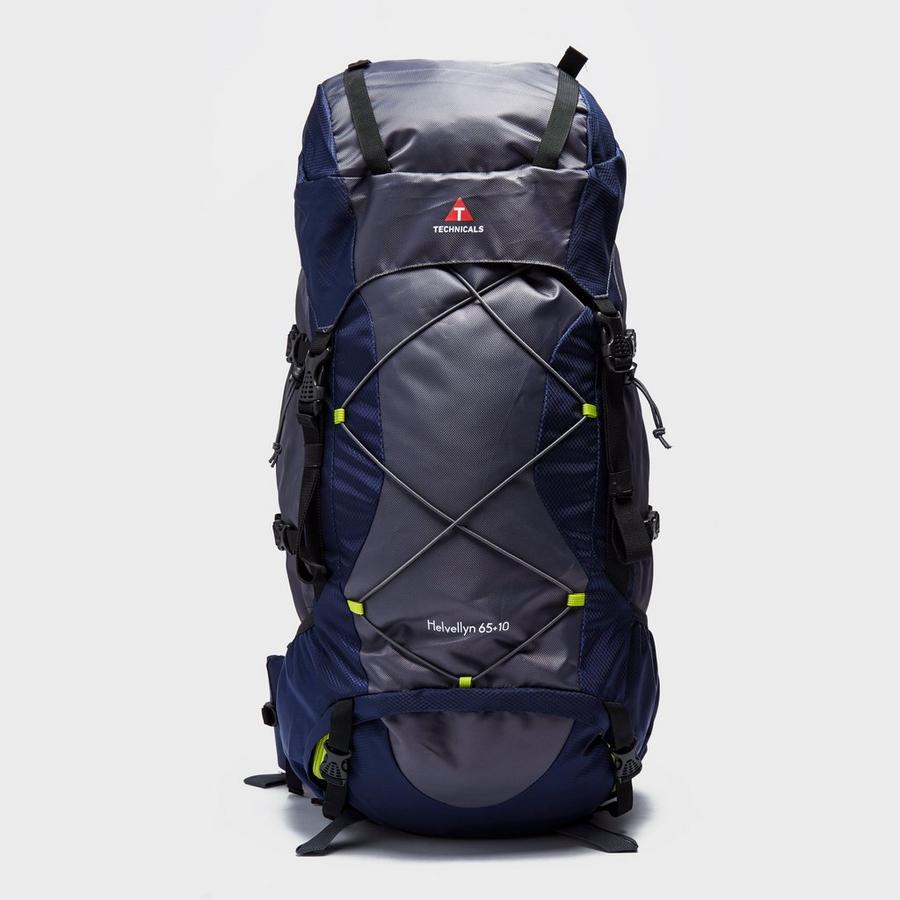 This monster from blacks was purchased just after we bought our interrail tickets. It's the Technicals Helvellyn, 65 + 10 Litre. At first I was a bit worried that I wouldn't be able to squeeze in enough clothes for a 2 week trip, let alone all the other essentials! However, how wrong I was, it was packed to the brim with pockets and areas to chuck things in. The + 10 litre area was actually at the bottom and designed for sleeping bags – personally that was where I stored my other pairs of shoes when I was on the move!
At first I was a bit unsure that this backpack would be right for me – but i'm a convert! The metal brace running through it meant the weight was balanced out and it was never a struggle to carry!
Getting organised
I also took a second small backpack for hand luggage and for days when we weren't travelling. It also rolled up when I didn't need it.
In addition I also dug out my trusty packing cubes to maximise space in the main backpack!
The clothes
We travelled in December, and so this is what I decided to pack to wear. I made sure I had cosy jumpers and things to layer up. Coupled with sensible shoes for all the sightseeing! As we weren't planning any fancy dinners or going to nightclubs, I didn't pack any dresses – but for those traveling in the summer I'd say it's a must!
3 pairs of jeans – 1 x Dark Blue, 2 x Black (I made sure they were comfy)
6 x tshirts
4 x Jumpers
Enough underwear and socks to last me!
Swimming costume
Sensible trainers, Converse and Doc Martens
2 x coats
2 x shirts
Workout clothes and PJs
We did one laundry load on the trip, about 6 days in but this was plenty for me! I made sure packing my workout gear meant I had comfy clothes to wear when we were hanging around in the common room areas of the hostels we were staying in!
The paperwork
Passports
Tickets
Seat reservations
Hotel reservations
Insurance documents
The other essentials
Make up
Medium sized toiletries spread out between both of us!
Microfibre towels
Travel money
Kindle (Keegan also took his iPad)
Sharing the load when it comes to some essentials meant it wasn't down to just one of us when carting our stuff around! Keegan also had one of those fab roll up travel bags that you could hang up in bathrooms, which certainly helped keep us organised!
Getting around
I also used city mapper and google maps where we could – to avoid roaming charges we made sure that we set our journeys on Google Maps when on wifi!
Most hotels also provide small tear off city maps to help you get around, so it's worth asking at reception!
We would definitely go interrailing again, and there will be an upcoming blog post about HOW to plan a train trip around Europe.
We packed swiftly and lightly, and it really paid off! I hope this helps you with any trips you might have planned!